Teaching Exp.
–      2015 – current 
Teaching Graduate Students
Course title: Global Livestock Seminar
In this course I focus on different aspects of Animal Science and every session one of graduate students (12 Master and PhD students) prepares a seminar after my lecture. My lectures focus on Animal Nutrition, Welfare and Behavior, Climate Change and Animal Physiology.
This course has 3 units and offered by the College of Animal Life Sciences at Kangwon National University, South Korea, officially for autumn semester (2015).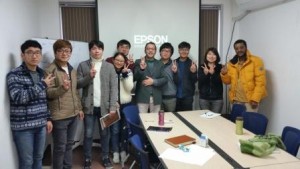 –   2009-2010     Teaching
My experience included teaching (Animal nutrition management, animal welfare & behavior) and holding seminars for farmers and mentoring students doing their internships or jobs with farm animals weekly for one year (Two classes per week). Head of company: Mojtaba Ghabidian
–   2004-2009     Teaching workers and student who were doing their internship understanding farm management. Supervision of workers. Artificial insemination, injections, nutritionist, supervision of milking parlor etc.  Head of company: Mr. Sanat Khani
–   2009 (Sep)-2010 (June)   Institute name: International institute of Gheshm Novin
Position: English teacher (IELTS & TOEFL) and adviser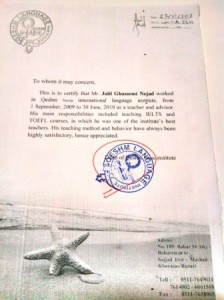 No Comments