Academic Background
(I)            2010-2014
Degree : Doctorate's degree (PhD)

University

: Kangwon National University. South Korea. I've got the BEST-KNU scholarship (full-scholarship which covers Tuition fee and living expenses).
Completion date:

Feb/21/2014

Dissertation title: "

Effects of Heat Stress and Water Restriction on Wool, Hair, Blood Cortisol, Performance, Behavior and Immune Status of Sheep and Dairy Cattle

"
Supervisor: Professor Sung Kyung-Il
Place: I've got the grade A+

GPA

=

4.42 

out of 4.5
Awarded "OUTSTANDING ACADEMIC AWARD" at graduation ceremony by the president of the University based on publication numbers and qualities.
(II)             2005-2007
Degree: Master's degree (MSc)
University: Gorgan University of Agricultural Sciences and Natural Resources (National Uni.). Got scholarship (tuition fee free) because of passing national entrance exam between huge numbers of undergraduate students (Rank 38 in all country).
Completion date:2007-Iran
Topic: Agricultural engineering – animal science, animal nutrition stream
Thesis title: "

Effects of Feed Processing (Starter) on Growth Performance and Blood Metabolites of Neonatal Dairy Brown Swiss Calves

"
 Supervisor: Prof. N.M. Torbatinejad
Advisors: Prof. A. A. Naserian, Dr. A. Foroughi and Dr. S. Zerehdaran
Place: I've got the grade A among the graduated students of the year 2007. Average of score: 17.52 of 20.
Notice: I've got the highest score of thesis among the students-19.75 outof 20 (A+–Excellent).
(GPA: 

3.63 out of 4

– U.S Equivalence)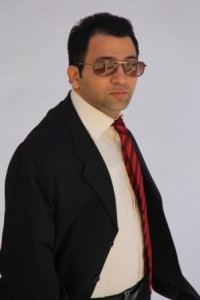 (III)   2000-2002
Degree:Bachelor's degree (BSc)
University: Shahr-e Kord (National Uni.). Got scholarship (tuition fee free) because of passing national entrance exam between huge numbers of students (Rank 13 in all country).
Completion date:2002- Iran
Topic: Agricultural engineering – animal science

Thesis Topic:

 "

Investigation of Essential Amino-acids Effects on Broiler Chicks

"

Supervisor: Dr. Ali Moharrary
Thesis: Investigation of essential amino-acids effects on broiler chicks
(IV)           1998-2000
Degree:Associate's degree (2-year certificate)
University: Birjand (National Uni.). Got scholarship (tuition fee free) because of passing national entrance exam between huge numbers of high school students.
Completion date

:

 2000- Iran
Topic: Animal production technology
Thesis title: "

Methionine as an Restricted Amino-acid in Broiler Chicks

"
Place & honor: I've got the first place among all the graduated students in the year 2000. score: 17.38 outof 20.
 (

GPA:

3.59 out of

4

) – U.S Equivalence)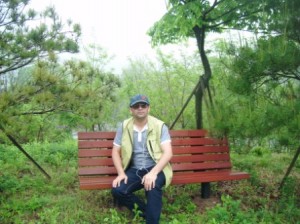 3 Comments